The workplace has become more diverse, flatter, smaller, and more technology-driven every day. According to CNBC, approximately two-thirds of employees worldwide are already working remotely at least once weekly. While there has been a recent surge of people switching to remote work, the competition has become more competitive. For some people, pursuing a master's degree-level job will help them narrow down their options.
Why Pursue a Master's Degree Level Career?
According to CareerBuilder, 33% of companies or employers have already raised their academic requirements over half a decade. It is primarily because the skillset or aptitude required to fill positions have already evolved, requiring candidates to have higher studies. Roughly 50% of employers are taking the initiative to help employees gain the essential skills by offerring them competency-based distance learning opportunities. By upskilling and ramping up their academic credentials, employees become more marketable.
With the current trend of the labor market and a more competitive workforce, pursuing a master's degree-level career will help candidates have an edge among other applicants. There is also a surge of interest in careers where individuals can work from home, and employers have recently realized the benefits of remote work. According to Upwork, 73% of employers will have remote workers by 2028. Promising results and trends signify that it is the best time to pursue a master's degree-level career if you haven't started.
Advantages of Remote Work with a Master's Degree Level Jobs
Since many employers have seen a promising impact of employing workers with higher academic credentials, graduate degree holders can expect higher salaries for the roles. Pursuing a master's degree can be an excellent investment for your career and finances. A graduate degree remote career means more freedom, planning getaways, living comfortably, and bigger savings. Working remotely entails no transportation, gas, fare, or other miscellaneous expenses. Given that master's degree-level jobs have higher salaries, candidates will have huge savings compared to working in a traditional office setting.
Pursuing a remote career with a master's degree offers more career opportunities, allowing you to choose which job fits best. In a competitive pool of applicants, graduate degree holders can easily get shortlisted and hired for the role. As a remote worker, you can have your work hours, a great perk for parents with children.
Here, we have curated the ten best master's degree levels jobs you can do from home. We also included details regarding earning potential and projected career growth so that you can make sound decisions regarding your career and advanced studies aspirations.
Best Master's Degree Level Jobs You Can Do From Home With An Internet Connection
Postsecondary Education Administrators
Earning Potential: $97,500 per year
Projected Career Growth: 8%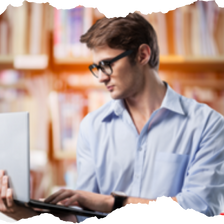 Postsecondary Education Administrators are ideal for individuals passionate about the performance and achievement of academic institutions and possess leadership abilities. Although they work in schools, these professionals don't work as teachers. However, several Postsecondary Education Administrators start as professors in their chosen institution. These academic professionals oversee student services and administration, faculty research, and other academic undertakings at postsecondary institutions, including community and junior colleges, colleges, and universities.
Postsecondary Education Administrators can also provide leadership during a crisis, developing optimistic plans for the academic institutions' foreseeable future. They ensure that their college or university adheres to local, state, and federal regulations and policies. Depending on applicants' preferences, most Postsecondary Education Administrators work in the admissions, fundraising & development, registrar, or student affairs.
Since Postsecondary Education Administrators' responsibilities often involve administrative roles, these professions are one of the most common master's degree-level jobs done from home. For instance, Postsecondary Education Administrators must be proficient in working with computers to maintain and utilize apps and tools for managing school and student records.
Qualifications:
Depending on the academic institutions, must have at least a master's degree
Previous work experience in education administration must be required
---
Human Resources Manager
Earning Potential: $121,220 per year
Projected Career Growth: 9%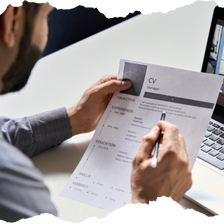 Human Resources Managers' roles and duties will vary depending on the needs and aspirations of the organization. Regardless, they oversee and guide all aspects of Human Resources, including programs, policies, and services. These professionals are responsible for operating the HR department of every company, identifying HR strategies and procedures to help the company grow and flourish.
Human Resources Managers revolve around procedures and policies, employee training, remuneration, retention, and recruitment. Apart from employee-related functions, HR Managers ensure the completeness and accuracy of payroll processes. These professionals also develop and maintain policies and procedures of the organization, ensuring that they are implemented and understood by all employees and stakeholders.
Given that most HR functions can be completed using a computer, Human Resources Manager is one of the best master's degree-level jobs done from home. All they need is a computer, a stable internet connection, and a complete suite of computer apps to help them perform their responsibilities efficiently. Various teleconferencing apps are also available to help HR Managers facilitate meetings, interviews, and training sessions from home.
Qualifications:
Must have at least ten years of professional experience
Possess a master's degree or higher
Excellent written and non-written communication skills
---
School Counselor
Earning Potential: $58,120 per year
Projected Career Growth: 11%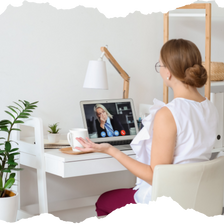 School Counselors help students achieve their fullest potential in terms of personal, social, and academic aspects. They look for the best in their students, offering them pieces of advice and guiding them to fulfilling studies. These professionals are involved in students' lives, collaborating effectively with parents and teachers to ensure their students' academic success.
A day in the life of School Counselors includes speaking with students, identifying certain challenges, and developing a strategic plan to resolve the issue. They also offer students holistic mental health resources, tools, and support to help them thrive in academics. In higher institutions of learning, school counselors help students determine a career path suitable to their skillset and aptitude. Apart from counseling duties, they also act as mediators, collaborators, mentors, advocates, and psychologists.
Since the educational system has switched to distance learning, pursuing a career as a School Counselor is one of the best master's degree-level remote jobs. Most schools will require School Counselors to be proficient in a particular online learning platform. With frequent meetings and counseling sessions with teachers, students, and parents, they must use videoconferencing apps to attend remotely.
Qualifications:
Minimum of three years working as a professional counselor with youth
Proficient with online learning platforms, spreadsheet, word processing, and other Microsoft suite
---
Computer and Information Systems Manager/IT Manager
Earning Potential: $151,150 per year
Projected Career Growth: 11%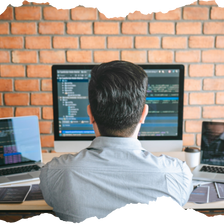 A list of the best master's degree-level jobs wouldn't be complete without Computer and Information Systems Managers since their entire career revolves around computers. Depending on the nature of business, IT Managers have diverse roles in an organization. Regardless, they are responsible for planning, organizing, and implementing a client's or organization's technical projects. IT Managers oversee all technical aspects of every project in the organization's IT department, including supervising a team of employees, managing project resources, and performing risk assessments.
Apart from internal functions, IT Managers also work with external clients to identify their company objectives and develop a strategic plan for a new product aligned to their goals and preferences. They meet with the internal team to create a timeline and schedule for the upcoming initiative.
Even before the era of remote work, the IT industry is one of the pioneering industries paving the way for remote working. Since 90% of their work routine and daily responsibilities require computing systems, pursuing an IT Manager position is location-independent. With the increase of state-of-the-art technologies and apps, these professionals can easily access their work documents, upload important files, attend meetings and training, accomplish admin tasks, and write code anytime, anywhere.
Qualifications:
Relevant practical experience with network installation, programming languages, and computer networks
Ability to manage a diverse group of people
Excellent knowledge of hardware and software systems, information technology, and technical leadership
---
Postsecondary Teacher
Earning Potential: $80,560 per year
Projected Career Growth: 12%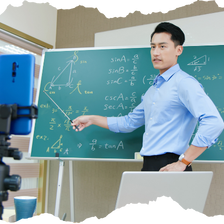 Postsecondary Teachers work in community or junior colleges, professional schools, or public and private colleges and universities. Also called instructors or professors specialize in a diverse range of fields and specializations. At institutions of higher learning, they are grouped into departments that specialize in a specific subject like computer science, business, engineering, or social sciences. Postsecondary Teachers can teach more than one course within a particular department. A science professor, for instance, can teach physics, natural science, and a graduate workshop in a more in-depth study of science.
Outside the classroom, the schedule of Postsecondary Teachers is flexible. They conduct research advise students and administrative roles if they aren't teaching.
If you have the passion for preparing future generations of teachers and prefer working remotely, becoming a Postsecondary Teacher is an ideal master's degree-level job you can do from home. Like Postsecondary Education Administrators, these professionals often use their computers to accomplish their daily responsibilities. With the boom of online education, more and more Postsecondary Teachers are now working from home. These professionals conduct classes, provide student feedback, compute students' grades, and create lesson plans remotely.
Qualifications:
Minimum of three years of relevant teaching experience in the specialized field
A master's or doctorate in the area of specialization
Proficiency in learning management platforms, grading systems, and student-feedback management
---
Financial Manager
Earning Potential: $134,180
Projected Career Growth: 17%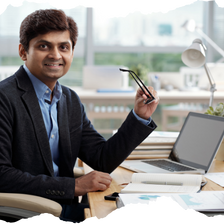 Financial Managers oversee an organization's daily financial functions and processes, including treasury, tax, insurance, credit, budgeting, and accounting. They are responsible for guiding an organization or client on maximizing profit through prudent financial processes and practices. These professionals also monitor and ensure that a company is compliant with finance-related regulations, procedures, and laws such as financial reporting and filing of taxes.
Pursuing a career as a Financial Manager also requires forecasting and managing financial transactions that align with the needs of an organization. They also work with the management team, helping them allocate and manage budgets effectively. In some cases, they also engage with external consultants whenever necessary.
A plethora of accounting software, teleconferencing apps, and other essential programs have made Financial Managers one of the best master's degree-level jobs that can be done from home. With the help of essential computer programs, Financial Managers can meet with stakeholders, management, and employees, accomplish reporting and auditing, and perform any accounting-related transactions at home.
Qualifications:
Must have at least five years of experience in the related field
Excellent knowledge in the financial aspects, regulations, and policies of department and function processes
Certified Government Financial Manager and other certifications are preferred
---
Marriage and Family Therapist
Earning Potential: $51,340 per year
Projected Career Growth: 16%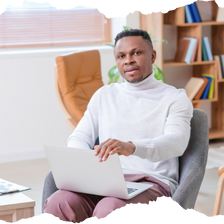 Marriage and Family Therapists guide and counsel couples and their families dealing with challenges in their well-being and mental health, including substance abuse, depression, anxiety, low self-esteem, and OCD. They assess their client's family and mental health by evaluating family roles. Many MFTs implement a holistic approach using wellness strategies, emphasizing and motivating their clients' strengths. Apart from diagnosis and treatment, they also help clients go through major life transitions such as the death of a family member or divorce.
Many Marriage and Family Therapists are proficient in computer software apps for monitoring their client improvements, drafting and maintaining clinical reports, and performing data management. They also use videoconferencing apps for facilitating counseling sessions.
Remote marriage and family therapy services make meeting clients online and maintaining client confidentiality easier.
Qualifications:
Must have a master's degree as the minimum requirement in the field of MFT
Must have 2,000 to 4,000 clinical hours as post-graduate work experience
Appropriate certification or license as a Marriage and Family Therapist
---
Database Administrators and Architects
Earning Potential: $98,860 per year
Projected Career Growth: 8%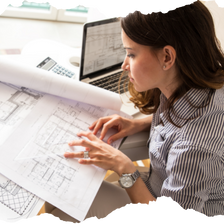 Database Administrators' and Architects' responsibilities and duties depend on the organization's technical requirements. However, they are primarily responsible for the security and maintenance of databases within the organization regardless of the nature of business. These IT professionals work with up-to-date technology, using specialized computer programs to store, organize, and secure data. DBAs ensure that data is readily available to authorized users within the organization, making it inaccessible to unauthorized users.
Other responsibilities of DBAs include recommending improvements and changes for database protection and maintenance, creating frequent contingency plans or database backups in case of downtime or corrupted data, regularly collaborating with database programmers and IT managers, and creating databases with both back-end and front-end users in mind.
Database Administrators are an essential part of the IT department of an organization. Like other I.T.-related positions, DBAs are among the best master's degree-level jobs you can do from home. These professionals can accomplish their daily responsibilities remotely using state-of-the-art computing equipment, VPNs, and essential computer software. With instant messaging software, DBAs can easily communicate with their colleagues, attend meetings, and communicate with other tech professionals from home.
Qualifications:
Must be up-to-date with the latest developments and trends of database management
Must have at least three years of professional experience as a database admin
Master's degree and advanced certifications are highly preferable
---
Computer and Information Research Scientist
Earning Potential: $126,830 per year
Projected Career Growth: 22%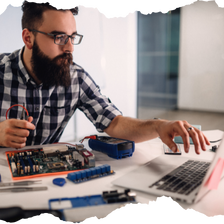 Computer and Information Research Scientists are responsible for planning, designing, and creating new technology and improving existing technology. They also evaluate and resolve complex technical problems revolving around science, healthcare, engineering, business, and other industries. These professionals design new computer architecture that helps in improving the efficiency and performance of computer hardware. Their routine involves technological advancements, including more robust information security, seamless and faster computing speeds, and improved networking technology or equipment. Unlike other IT professionals, the work of a Computer and Information Research Scientist is more in-depth and theoretical.
A day in the life of Computer and Information Research Scientists primarily involves programming, data science, and robotics. If you're a master's degree holder with in-depth IT experience, working as a Computer and Information Research Scientist is one of the best jobs you can accomplish from home. A variety of code compilers makes it easier for these professionals to work remotely. With the help of advanced computing programs and teleconferencing apps, they can complete their daily responsibilities smoothly and effectively.
Qualifications:
Possess a master's degree or Ph.D. in a computer science or I.T.-related field
Must have at least five years of professional experience, with management or supervisory experience
Excellent knowledge in software or hardware experience
---
Management Consultant
Earning Potential: $87,660 per year
Projected Career Growth: 14%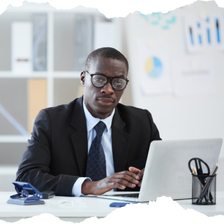 Management Consultants are often involved in problem-solving, helping organizations identify their challenges and develop a strategic plan to address the issue. They possess finance or business expertise to assist leadership or management teams to maximize their profit and productivity. These professionals must have many years of relevant and practical experience to perform their duties and responsibilities effectively. Management Consultants wear many hats to offer robust business resolutions to their clients. Depending on individual preferences, they can either pursue work in traditional corporations, consulting agencies, start-ups or become self-employed.
Some of their responsibilities include recommending new procedures, systems, and methods to the current state of an organization, collaborating with employees to assess potential changes, methods, and equipment for the organization, and discussing with management to identify proactive solutions to prevent future losses.
Management Consultants have high-level roles, working mostly with their computers and collaborating with people. They must be proficient in various project management apps, including Microsoft Suite. With PowerPoint and Excel and emails as their main work companions, Management Consultants is one of the best remote careers to pursue if you have a master's degree.
Qualifications:
Employers prefer candidates with an MBA or other master's degree in a specialized field
Must have at least eight years of professional experience, including a consulting experience
Must be a subject matter expert in the preferred specialty